Client References

September 9, 2008
Mr. Stephan Croteau
Top to Bottom Painting
123 Charlton Road
Spencer, MA 01562
Subject: Letter of Recommendation
I am writing to share my experience with Stephan and Top to Bottom Painting.
Our colonial style house desperately needed to have the cedar stained and the trim repaired and painted. After meeting with Stephan, I decided he was the right person for the job. He was honest and forthright during negotiations and very fairly priced, as well this would apply for any potential additional costs that we could not predict until work commenced. His price was competitive and the contract was professional and easy to understand so I felt comfortable to move forward.
Gladly we did. Stephan went above and beyond our contract, contributing time and labor to paint extra coats because in his words "it just doesn't look right." He also spent an extra few hours to power washed our deck which was an incredible surprise!
Stephan and his crew was very polite and neat, using drop cloths and picking up any trash and end of each day… which was important to us. Upon completion, they left our property clean and presentable.
We are very pleased and plan to have Stephan handle inside work for us. If potential clients would like to ask us any questions, I would be pleased to speak with them.

September 9, 2008
Mr. Stephan Croteau
Top to Bottom Painting
123 Charlton Road
Spencer, MA 01562
Subject: Letter of Recommendation
To whom it may concern,
I am writing this letter to briefly share my experience with Stephan Croteau and his crew from Top to Bottom Painting.
Our home was built in 1820 and my wife and I purchased it 15 years ago. The front porch is a fine example of the ornate detail wood work that was commonly used back in the day. The porch is the focal point of the home. The time had come to repair and paint the exterior. Circumstances had not allowed this work to be done until now. It had come to the point where I was embarrassed to be seen pulling into the driveway.
I hired a local contractor to put a rubber membrane on a small section of flat roof. The work he did was functional and I was satisfied. I then had him quote painting the house. I thought it a fair price and was about to engage when I noticed Stephan's large "Top to Bottom Painting" banner on the front lawn of an old home on our town common. The project looked beautiful and I decided to call Stephan for a quote. Stephan came over and I soon could tell that he was the man for the job.
Stephan didn't just want to paint my home, he wanted to restore it. I remember his exact words; "We can really make this home stand out on your street". That was the attitude toward this project I was looking for.
Stephan's price was $1,300 less than the contractor, and to do more. I engaged Stephan and basically placed myself in his hands.
Stephan questioned me about why the rubber roof ran up the side of the house about 3 feet, creating a large black square in the side of my home. I had not liked the way it looked but was told by the contractor that it was supposed to go up that high to keep the moisture out. Stephan masterfully covered it with siding. You cannot tell there is rubber behind the siding, the repair is invisible.
I also had some dry rotted siding and two ornate posts and railing on the porch that needed to be replaced. There was some dry rot on a window sill that needed attention and two "old" windows needed to be replaced. (All the other windows had been modernized when we bought the house except for these two). Stephan not only skillfully affected these repairs, but perfectly reproduced the "hand-made" porch railing through one of his affiliations. He installed two new posts that are actually more secure than the originals.
I had planned on painting the home white again with red trim, because the vinyl shutters were red. Stephan recommended we remove the shutters and storm windows completely. The shutters were "cheep plastic" on a fine antique home and the storm windows had not been needed since all the windows had been upgraded to double pane, and in fact was the contributing factor to the dry rot on one of the sills. The "metal box" look of the storm windows did not match the era of the home. I took Stephan's advice and we went with a pistachio green with dark green trim and a burgundy accent third color.
The end result is not just a paint job, rather, a beautiful restoration of an antique home. Stephan took on this difficult project and did what he said he was going to do, when he said he was going to do it. Indeed, a rare "contractor attribute" today. The front porch especially exceeded my most hopeful of expectations.
My neighbors and other people in this very small town of 3,000 have been watching the progress and of course rendering their opinions (all praise I must add). Many of the elderly here have lived here all their lives and they tell me it has never looked so good. The contrast is extremely dramatic. My home not only stands out on my street, but is now one of the best looking homes in the area.
What Stephan ultimately accomplished was to cause my family to fall in love with our home again. I find myself anxious to see it appear as I drive home from work. At times, I get up and go outside and just stand and look. Looking at my beautiful home makes me smile and I haven't smiled at the sight of my home in years.
Stephan, thank you for caring the way you do and for such a magnificent job! (and the chili!)
I encourage anyone considering engaging Stephan to make the trip to West Brookfield, MA and see his accomplishment.
I plan on doing some interior remodeling and painting next year and have peace of mind knowing Stephan will be on my future projects. I am thankful I found him and you will be too.
Regards,
Ron Belling
September 2, 2007
Letter of Recommendation
Stephan Croteau
Top to Bottom Painting
123 Charlton Road
Spencer, MA 01562
To anyone seeking painting services,
I am not one who readily writes letters of recommendations. Being a frugal Yankee, I seek good value for my dollar and have very high expectations.
Stephan and Top to Bottom Painting exceeded all of my expectations, leading me to write this letter of recommendation.
Some words I would use to describe their performance would be prompt, dependable, thorough and professional.
In summary, their strong commitment to doing the very best job possible left me with the impression they approached the project in the same manner they would if they were painting their own home.
I will be a repeat customer
My compliments and thanks to Stephan for a job well done.
Best regards,
Gordon Barr
254 Walker Road
Sturbridge, MA
01566
Back to top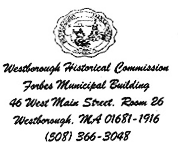 18 May 1999
Stephan V. Croteau
Top to Bottom Painting
24 Pleasant Street
Spencer, MA 01562
Dear Mr. Croteau:
The Historical Commission members have taken notice of your company's work on several of the town's historic houses as well as several other types of more contemporary houses in Westborough.
Your attention to detail, workmanship and exacting and particular professional labor to the overall needs of each house is commendable.
Therefore, we have listed you in our recommendations for painting service as our first choice when a house owner inquires whom we suggest.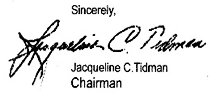 Back to top
March 15, 2004
Top To Bottom Painting
123 Charlton Road
Spencer MA, 01562
To Whom It May Concern:
This letter is to anyone considering Top To Bottom Painting for any painting projects. We first met Stephan approximately 10 years ago and have been using his services ever since. From the first time we met with him to discuss painting several rooms in our house we both felt the way he presented himself and his company outweighed all the other painters we had met with.
Stephan brought a professionalism to the table that made our decision to use his services an easy one. While on the job both he and his crew took extreme care in all aspects of their work. From choosing the colors to what products best suited our needs. His attention to detail and commitment to our project made it simple to use him again when it came time to paint the exterior of our house. It was easy to convince the CEO where I work to have Top To Bottom Painting paint our entire office complex both in and out. His crew did this without interrupting any flow of work. Finally, this year we put a fresh coat of paint throughout our house before we put it on the market. He painted the exterior of our house just over 7 years ago and we feel it still looks good enough not to warrant painting before selling it.
I jokingly told Stephan that if our new house in Florida needs painting I will fly him and his crew down to paint it.
If you are reading this letter and thinking of using Top To Bottom Painting for any painting needs, sit down with him and by the end of your meeting I hope you feel the same way we did at our first meeting.
Good luck,
Evan Sewalls
Back to top
Mr. Stephan Croteau
Top To Bottom Painting
123 Charlton Road
Spencer, MA 01562
Stephan,
It is with great pleasure that I am writing to you following the completion of the exterior painting of my residence in Paxton. You and your crew were everything that you promised. The prompt preparation with power washing, to the sanding and priming of all necessary areas, to the restoration work necessary to fix the water damage, and working with me on the color selections for all areas from body, to trim and shutters, to the doors, made the project a success.
I would like to complement you and your crew on their professionalism from appearance on the job to their onsite behavior. Over the years we have had many contractors who did not live up to the agreed upon terms and it was a constant battle to reach some sort of completion. Not only is your work of the highest quality, the price quoted was the best value of the quotes we received. Your expertise allowed me to see things I was not aware of and the result was a more complete and professional job. Please feel free to use us as a reference for any future customers who may have concerns about your ability to perform to their expectations.
Thanks again,
Chris Vallencourt
Back to top
Eastern Bearings Inc.
103 Lafayette Street
Worcester, MA 01608
Stephan Croteau
Top To Bottom Painting
123 Charlton Road
Spencer, MA 01562
Stephan,
Thank you for a job well done! The painting work you did in our office looks great. I just wanted to acknowledge your hard work and attention to detail.
Thanks again,
Danielle Asiamah
Office Manager

Back to top
Christine L. Homes
26 Hill Street
Shrewsbury, MA 01545
May 24, 1998
Stephan Croteau
Top To Bottom Painting
24 Pleasant Street
Spencer, MA 01562
Dear Stephan,
I write to thank you and your crew for a job well done!
From our first contact to the completion of the job I was impressed with the professionalism and attention to detail that you and your company provided. The power washing of the exterior of my house and the cleaning of the deck brought the house back to its original shine. The interior stripping of the wallpaper, painting the ceilings, walls, and trim was completed efficiently and with minimal disruption to my family. Your crew was prompt and courteous and demonstrated a quality of professionalism and craftsmanship which was recognized and appreciated. I will highly recommend Top To Bottom Painting in the future and thank you again for your service. Feel free to use this letter as a form of reference in the future.

Back to top
John Mitchell
4 Bond Street
Leicester Ma 01524
25 October 2006
I have used Stephan Croteau and Top To Bottom Painting for various projects over the last two years. This includes the complete painting of the exterior of my house, as well as some interior painting, drywall and ceiling work, and some window casing replacement. He also has done some minor carpentry and flooring work for me.
I have found him to be reliable, dependable, and fairly priced. I have absolutely no complaints and would certainly work with him again should the occasion arise. He is attentive to detail, shows up as promised and on time, and maintains a positive attitude for the duration of the project.
I would recommend his services to anyone who asks.

Back to top

October 27, 2000
To Whom it May Concern:
Subject: Letter of Recommendation
Top To Bottom Painting and Stephan Croteau
This is to provide an overview of my professional experience with the Top To Bottom Painting and more especially with Stephan Croteau.
My first experience began in the fall of 1998 when I contracted Top To Bottom to paint my vacation home, inside and out, and to strip and weather protect a 1,000 Square foot redwood deck. The work, according to plan, spanned the winter and spring months and was done extremely well and managed professionally so as to complete the project in time for a late spring move into the house.
Of particular note was the exceptional job done on the deck, which required far more labor hours than anticipated. Stephan showed much in ingenuity in selecting the right materials and methods to get the job done to my satisfaction.
As for the painting, we found nothing in the way of work quality with which we had any issue.
Encouraged by the summer home experience, we re-engaged Top To Bottom to paint the exterior of our main residence and deck areas. Again, the work was done with high quality and according to schedule.
As a final note, I found Stephan to be very professional and responsive during both projects. He was personally available when necessary, and prompt in his response to telephone inquiries.
I would highly recommend Stephan and his organization for any painting contract he says he can do.

Back to top